By Amenda |
21
December 2022 |
0
Comments
How to choose the steering system for your boat?
The large-scale machinery and equipment on board mainly include "four engines and one furnace", that is: the main engine, generator, windlass, steering system and boiler.
Many customers worry about how to choose the steering system, please do not worry! Sinooutput is here to support you!
According to the mechanism, the steering system is divided into three types: manpower, mechanical and hydraulic; according to the power source, there are four types: manpower, pneumatic, electric and hydraulic; marine steering gears are currently mostly electro-hydraulic, that is, hydraulic equipment is remotely operated by electric equipment. , the electro-hydraulic type can be divided into two types, one is the reciprocating type, and the reciprocating type includes the swing bar type, the plunger type and the fork type.
Now marine steering system mainly use man-power steering system and hydraulic steering system, electrical system.
In the normal, single engine and engine power less than 215hp, we suggest choose man-power steering system.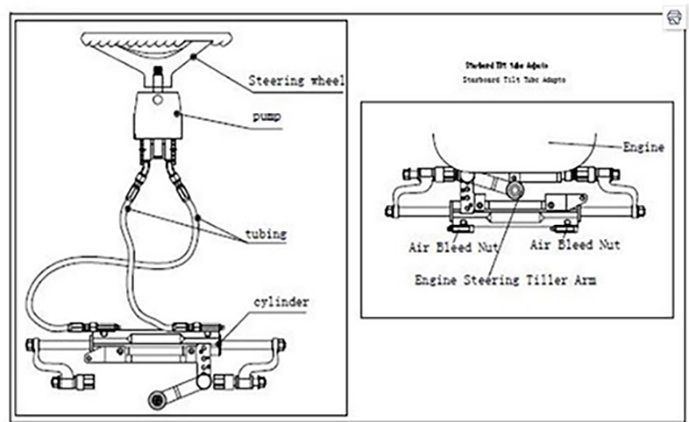 This one full set is cylinder + steering wheel+ hydraulic pump + pipe(8m*2)


Engine power more than 215hp, we usually suggest hydraulic steering system, this kind man-power type is very popular now, and many customers gave us good feedback: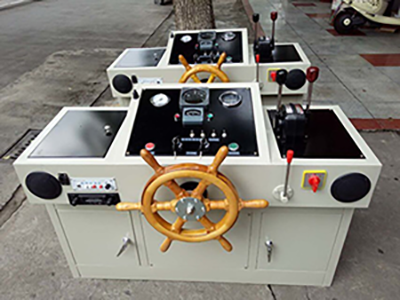 This one full set have : rudder meter, speed meter, press meter, voltage meter, light switch, control switch start button, keys start switch, emergency control level. steering wheel, helm pump, gear pump, cylinder, tank, arm, connection accessories.


Just need tell us your boat length, width, draft, loaded weight, single engine or twin engine, engine power that is ok, professional team is here, we can help you match.

We also have high level type steering system, electrical type steering system, that can help you save energy, also can help you save space, this kind have pump station: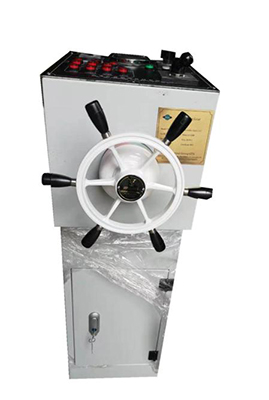 Also have other type:

This kind size is bigger, and meters are the same as man-power hydraulic steering system.
























This kind steering system we also supply, this is similar to South Korea steering system, however, price is economical than Made in Korea. What is the most important, just need to tell us your boat main data, that we can help you match well.
The most economical steering system is belong to man-power hydraulic steering system, many tug boat, fishing boat used them, high cost performance! Do you want to know more about this kind steering system, would you mind add my/Amenda whatsapp: 0086-18260055956, we will send you more details about this steering system, also can share you videos.
Regarding the steering system bridge, we also can help you custom, if you need autopilot, VHF, GPS etc. Electrical parts, we also can help you match together, or according to the design to leave the space for you to install. Just need tell us your requirements, then more details will follow.

After purchasing the steering system, you may also worry how to install it, please also do not worry, we have install and operate manual for you. Our engineers also can have video call with you to guide you to install.
Trust us one time, you all trust us all time! We are glad to be your assistants to support you! Do you want to get these steering system? Go! Go! Go! Amenda and SINOOUTPUT are here waiting for you!
Leave a Reply
Your email address will not be published.Required fields are marked. *